Did you know two-thirds of CPG brand redesigns fail leaving, brands stuck with what they got or investing more time and money into getting it right? Our process reduces the risks involved in a brand and packaging redesign through a mix of category consumer testing, CPG expertise, and intuition. We help transform challenger CPG brands, starting with the end goal in mind.
Be a part of the one-third of CPG brands getting redesigns right. Our team of strategists, storytellers, and designers are eager to lend a hand. It starts with a conversation — fill out this form to get started.
It's more mad scientist than your typical consumer testing model. Why? Your product exists to solve a problem, and branding helps communicate that to the world. The best way to know how consumers will respond to your brand – put it in front of them. We're not talking focus groups either. We're talking real actionable insights that drive better results — a 96% correlation to an increase in retail sales.
We examine attributes that consumers in your category are excited about to determine the most effective way to communicate your product's distinct qualities.
We'll execute a full category comparison to see how consumers rank your brand against 11 top competitors. 
We test our conceptual packaging formulas to learn what works with consumers shopping your category. We interpret that data to inform the final designs.
We put the final packaging design into full category testing to verify and validate before we move into production design.
Or, more ideally, drink your drink or eat the human food you make. 
Because we focus on emerging and challenger food and beverage brands,
we're also consumers of all the good stuff you make.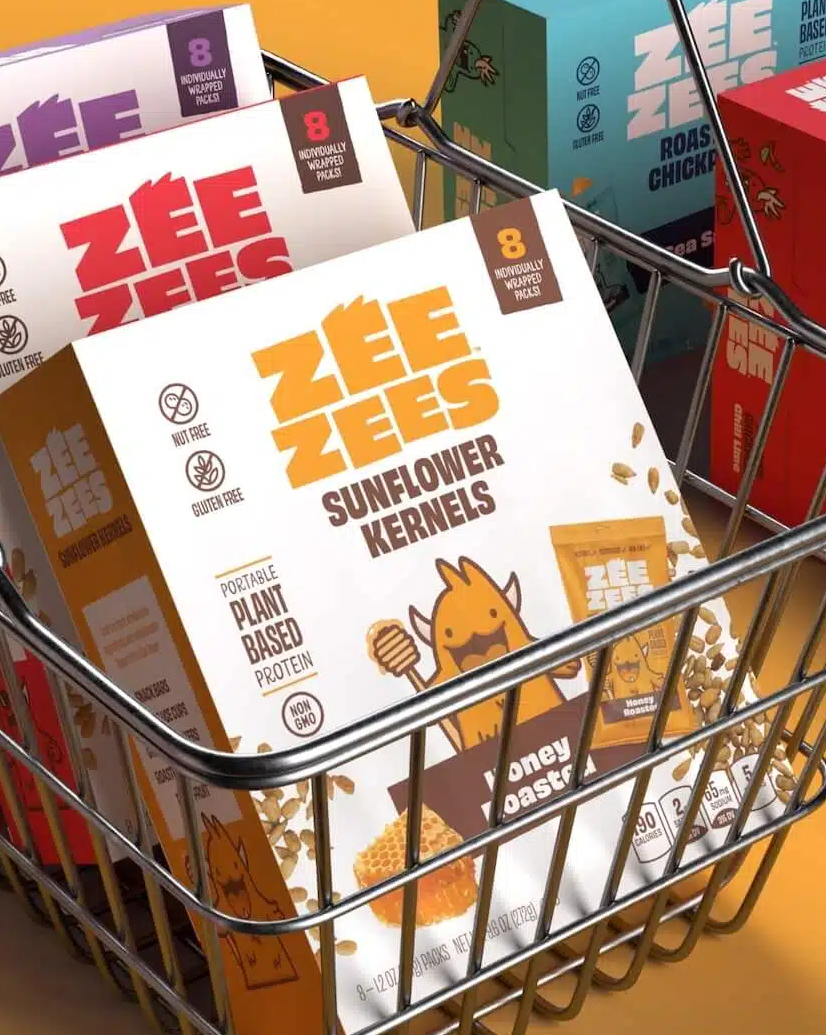 Our focus is developing your brand to grow your business. 
We could go into all of the nitty gritty, but we'll give you the TL;DR version:
Brand Strategy, Visual Identity, Naming and Logo Design, Messaging, Packaging Design,
Asset Strategy and Development, Digital Strategy, Website Development and Campaign Strategy
Give your product a that little extra something —
a brand crafted to get consumers excited in stores, online, and IRL. 
The Skidmore team delivered the perfect balance of thoughtful design and brand strategy. A consumer product for retail is a little outside our comfort zone and the team laid out the perfect roadmap we could follow.
Helping Good People and Good Organizations Be Their Best.
That's our mission. We do this by crafting CPG challenger brands that get consumers excited about products on shelves, online, and IRL. Be a part of the one-third of CPG brands getting redesigns right.