Detroit-style pizza with real Detroit style
Detroit's thick-crust, square-cut deep-dish pizza is finally getting the spotlight it deserves. The folks at Family Finest fine-tuned their recipe for a take-n-bake version, then came to us for a box design that would amp up the "Detroit" in "Detroit-style."
The box is a nod to Detroit's love of hand-painted signage, '70s Motown groove, and our city's rich history of square-cut 'za.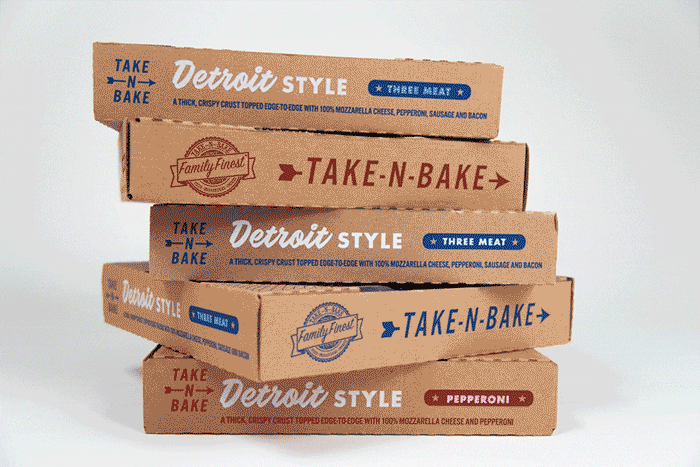 The authentic look and taste of Family Finest's Detroit-style pizza landed the product in Meijer, a major Midwestern grocery chain.
As America's love of Detroit-style pizza continues to heat up, Family Finest is attracting lots of attention from hungry Midwesterners in Meijer grocery stores across the region.
We were shopping this product around for a few months until Skidmore came in and gave us a design that helped get it in stores.
— Peter J. Smith, National Marketing & Brand Strategy Manager