33% of the time, it works every time.
Did you know two-thirds of CPG brand redesigns fail, leaving companies stuck in a brand rut, or investing more time and money into getting it right? Our process reduces the risks involved in a brand and packaging redesign through a mix of consumer testing, CPG expertise, and intuition. We help transform challenger CPG brands, starting with the end goal in mind.
Be a part of the one-third of CPG brands getting redesigns right. Our team of strategists, storytellers, and designers is eager to lend a hand. It starts with a conversation — fill out this form to get started.
Our process, utilizing baseline testing and versus testing through design, has a 96% correlation to an increase in sales at retail.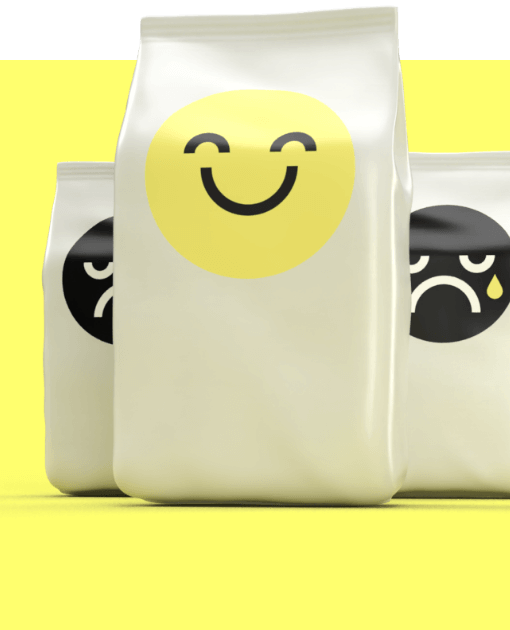 Two-thirds of redesigns result in either no significant change or a decrease in sales.
That's an average increase of sales of $15M for winners. For losers, that amounts to a decrease of $9M.
The difference between winners and losers — an average sales spread of $25M.
Hello Product. Meet Brand.
You didn't set out to build a brand, your product exists because you set out to solve a problem. And we're here to help ensure your brand does the same. We approach each brand with open curiosity and collaboration. Your product speaks for itself, let's make sure your brand does too!
Here are some of the challenger CPG brands we've worked with.
Our focus is developing your brand to grow your business. 
We could go into all of the nitty gritty, but we'll give you the TL;DR version:
Brand Strategy, Visual Identity, Naming and Logo Design, Messaging, Packaging Design,
Asset Strategy and Development, Digital Strategy, Website Development and Campaign Strategy
The Skidmore team delivered the perfect balance of thoughtful design and brand strategy. A consumer product for retail is a little outside our comfort zone and the team laid out the perfect roadmap we could follow.
Helping Good People and Good Organizations Be Their Best.
That's our mission. We'll Eat Your Dog Food. Or, more ideally, drink your drink or eat the human food you make. Because we focus on emerging and challenger food and beverage brands, we're also consumers of all the good stuff you make. Give your product that lil extra something – a brand crafted to get consumers excited in stores, online, and IRL.